We have commercial offices in Spain and Portugal, and during the last years, we have reached manufacturing and distribution agreements with important pharmaceutical multinationals in a clear commitment to the international expansion of VIR`S brand.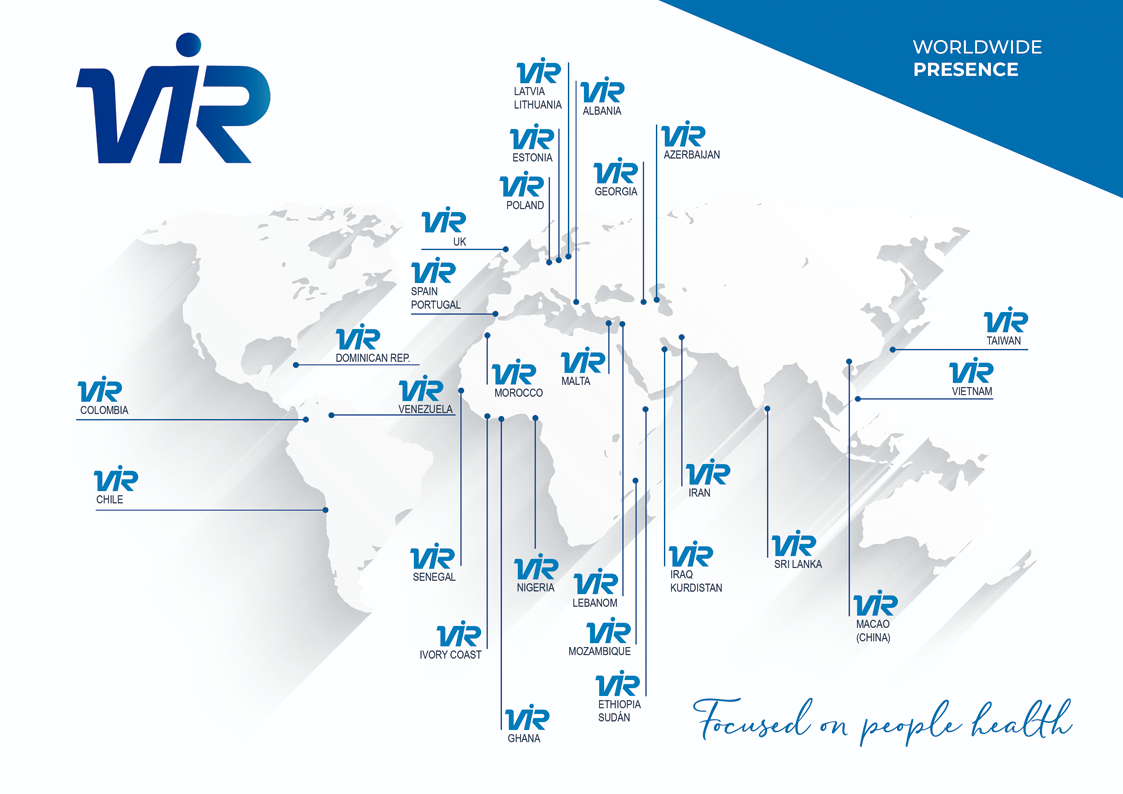 Since its inception, Industria Química y Farmacéutica VIR has always had its sights set on international markets, trying to take its products to different parts of the world. For this purpose, it has been able to adapt its development and facilities to the different requirements demanded by the different International Health Authorities.
This expansion began more than 30 years ago with the registration of its medicines in Cuba and the Dominican Republic. The next step took place in 2006, with the constitution of VIR Portugal, thus opening the door not only of the neighboring country's market, but also of the Brazilian market and former Portuguese colonies markets.
En la actualidad, Industria Química y Farmacéutica VIR está presente en más de 20 países del mundo, combinando el registro de sus medicamentos con acuerdos de licencia y suministro de su propia tecnología, con distintas compañías farmacéuticas internacionales. Para más información puede ponerse en contacto con rodrigo.herrera@vir.es