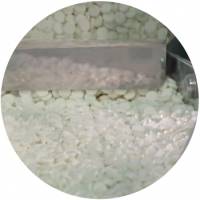 TABLETS
We manufacture more than 1500 million tablets a year, including our own products and third parties products.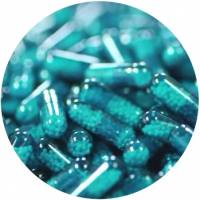 CAPSULES
Encapsulation refers to a range of dosage forms—techniques used to enclose medicines—in a relatively stable shell known as a capsule, allowing them to, for example, be taken orally or be used as suppositories. We produce more than 1 billion units per year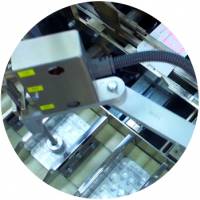 CONDITIONING
We have 9 independent lines for Primary Conditioning processes.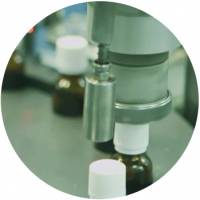 ORAL SOLUTIONS
A solution is a special type of homogeneous mixture composed of two or more substances. In such a mixture, a solute is a substance dissolved in another substance, known as a solvent.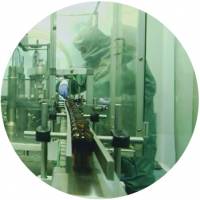 SUSPENSIONS AND SIROPES
A suspension is a heterogeneous mixture that contains solid particles sufficiently large for sedimentation. The particles may be visible to the naked eye, usually must be larger than one micrometer, and will eventually settle, although the mixture is only classified as a suspension when and while the particles have not settled out.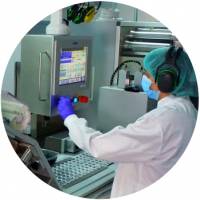 CONDITIONING
We have 2 independent rooms for primary conditioning processes of more than 25,000 units of oral liquids in the form of bottles and stick packs.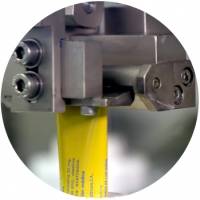 POMADES
The filling machines of Laboratorios Vir have a manufacturing capacity of about 9,600 semi-solid tubes per hour.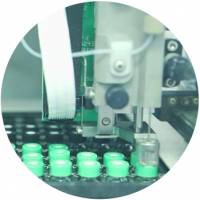 GELS
A gel is a semi-solid substance material which usually wobbles. By weight, gels are mostly liquid. But gels also behave like solids. They have a three - dimensional cross-linked network within the liquid. It is the crosslinks in the fluid that give a gel its structure.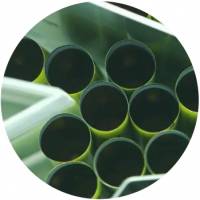 CONDITIONING
The laboratory has two filling areas for oral solutions under laminar flow with SAS for the entry of independent personnel and material, and with the possibility of dosing volumes from 5 mL to 375 ml.