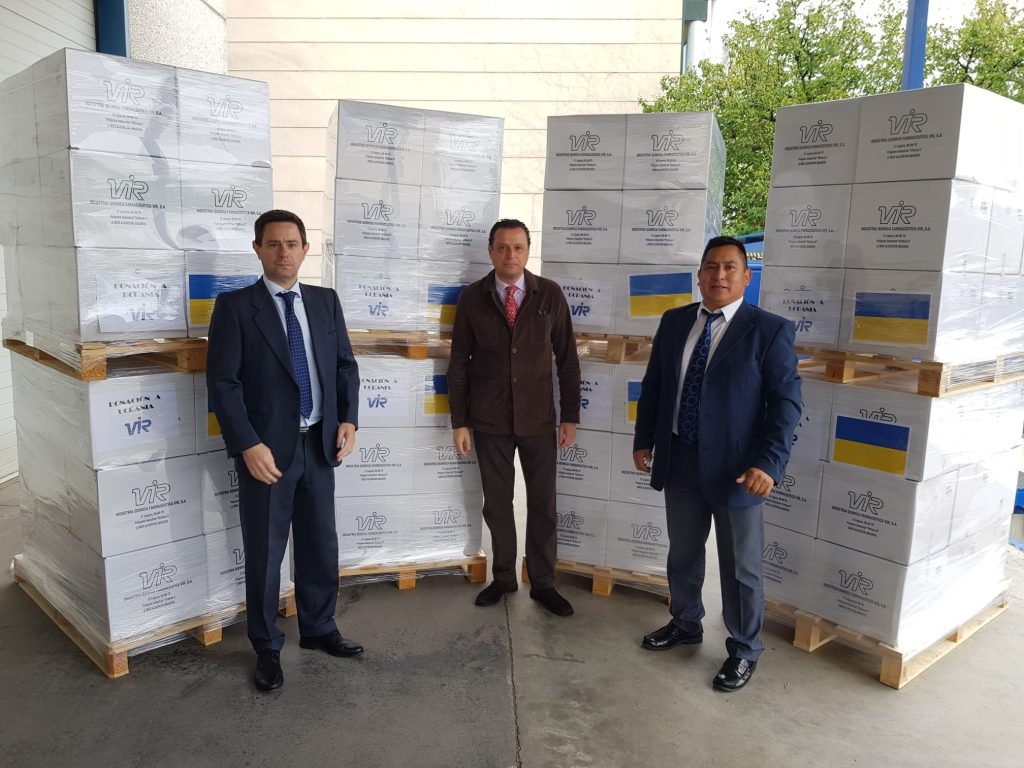 Laboratorios VIR, a Spanish pharmaceutical laboratory with more than 83 years of uninterrupted activity in Spain and in clear international expansion, joins the chain of solidarity that we are experiencing as a result of the conflict in Ukraine and sends to this country a first shipment of medicines to face the tragic situation they are living due to the devastating effects of the war.
We hope that this donation will serve to alleviate the pain that the population is suffering and help health professionals to carry out their work with appropriate medical treatments.
Laboratorios VIR, committed to Health and Research.